Palette I created using www.fotor.com (fabrics from Hawthornethreads.com)
I hope all of you had a wonderful Mother's Day. I know I did! Lots of family time, enjoying beautiful weather.
I won one of the giveaways during the Sew Mama Sew Giveaway Day!!! I am so excited. I won a beautiful fat quarter bundle of Robert Kaufman Quilter's Linen from
Kim @ Windsor and Main
. She has a terrific blog, check it out!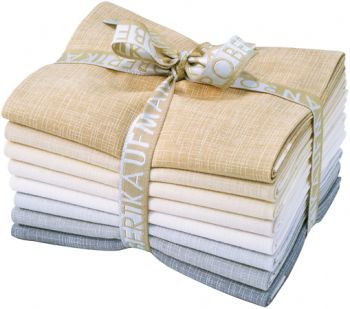 Of course I will be mailing out the goodies from my giveaway to Sandra @
Sandra's Craft Corner
today! The SMSGD was amazing. I still can't believe all of the comments, sorry I didn't respond to each one individually, there were so many!
I actually worked on my Philippians 4:8 Wall Hanging on Sunday afternoon, which is coming along nicely, but I don't want to post about that because that's all I have posted about for a while. Hopefully I will finish it up this week and then I will give a final post about it.
Above I mentioned that Friday we did a little shopping... And I bought the painting below for our bedroom.
This painting is going to be my inspiration for colors for our quilt, I would like to focus on the aqua and the rusty orange, although I love the mustard and green in there as well. I will also be looking for a pattern that compliments this painting, I am not going to design something myself, I just don't have it in me right now. I have procrastinated in decorating our bedroom since we moved into our home over two years ago. I am finally going to start making decisions, it is time.
This week I want to begin ordering fat quarters as samples of possible fabrics to use in the quilt. Below are a couple of palettes I created using www.fotor.com with fabrics from
Hawthornethreads.com
. I have already spent many hours trying to decide on fabrics... I am not usually this indecisive, but I feel like undertaking a King Sized Quilt for our bed is a really big project and I am having a hard time committing.
If anyone has any ideas for fabrics/patterns please let me know. I am very open to suggestions. I have been playing around with collage makers to try and see different fabrics together, it has been fun.